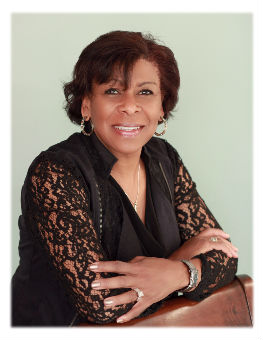 Our Visionary
Leslie Bishop-Joe is the youngest of three daughters born and raised in Paris, Kentucky by her late parents, Charles and Mary Bishop. From her youth, she has always had a vision and dream for great things. Her father was an extraordinary musician, her mother spent numerous years working in Cancer Research at the University of Kentucky in Lexington and her late aunt, Mae Street Kidd, was state representative for Kentucky for 16 years. Thus the seeds for musical talent and leadership were sown into her life for as long as she can recall.
After graduating from Paris High School with honors, she attended Western Ky. University in Bowling Green, Kentucky. Then her sense of adventure led her to join the United States Air Force. While serving in the Air Force, Leslie obtained her Bachelors and Masters Degrees from Park University in Missouri and the University of Oklahoma respectively. She met and married Clarence Joe, Jr. while they were both stationed at Osan Air Base in Korea. Together, they worked extensively with the local orphanages, base Chapel services on Osan and Yongsan Air bases, as well as, with many of the local Korean churches.
Leslie is a published author, with a new book coming soon.
All has not been easy. As with anyone who is called into the Lord's service, Leslie has had to overcome times of hardships and rejection.
She has the testimony of the Lord's deliverance from additive spirits regarding substances and relationships and uses this frame of reference in ministry to bring deliverance to others.